Library of Association (2006)

was created for the exhibition 'Samla på sig, Konst kunskap och annat'




at Stockholm University Library. It was made as a site specific set design that interacts with an artwork by Eva Löfdahl.




The library consists of books with a variety of subjects that relates or associates with the artwork.




The selection was made by using the library search engine at the university, in addition to that a more personal




book was made that also associates to the existing artwork of Eva Löfdahl.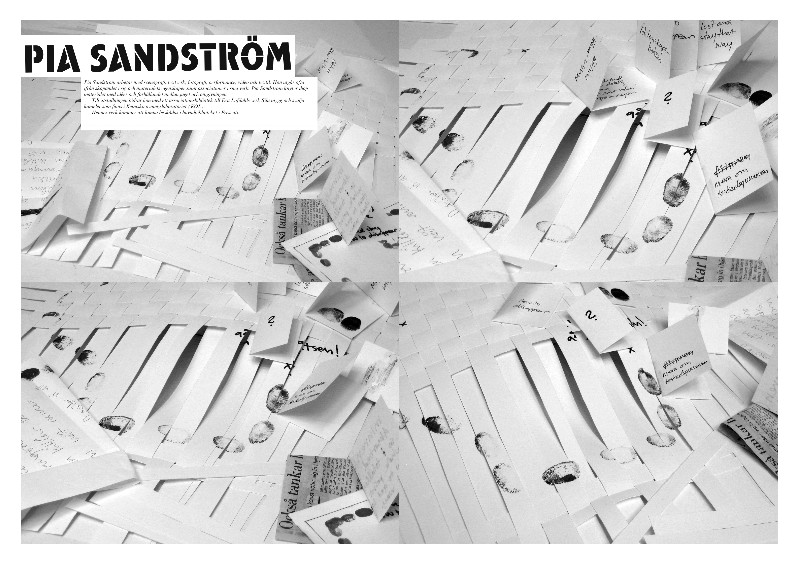 From the catalogue for the exhibition